CISV offers a fun and exciting experience, but there is a lot more to us than that. Our international programmes are based on sound educational principles and objectives and our peace education curriculum.
Our purpose is to educate and inspire individuals to become active and contributing members of a peaceful society - active global citizens. We aim to stimulate the life-long development of amicable relationships, effective communication, co-operation and leadership skills.
We use an active, experiential 'learning by doing' approach to deliver our peace education, which makes learning fun and memorable.
We are fully committed to our educational goals. As a result, we also take research seriously in order to assess our educational impact. 
Peace Education
Though peace education, CISV seeks to educate and inspire our participants to become 'active global citizens' working towards a more just and peaceful world.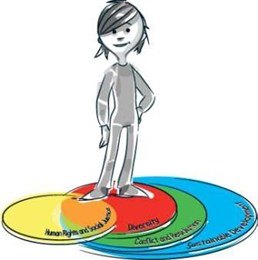 Peace education provides us with the attitudes, skills and knowledge to become agents of change, locally and globally. It looks at local and global issues that are relevant to us all, recognizing that peace can mean much more than the absence of war. In fact, peace education encourages us to look at a wide range of issues and helps us gain a better understanding of:
our own identity within the local and global community
basic human rights as well as forms of exploitation and injustice
conflicts and how they can be caused, prevented and resolved
sustainable solutions for environmental and development issues
Our peace education is delivered in a way that is both age-appropriate and experiential.
CISV Educational Principles
Our educational principles underpin all of our educational programmes and activities.
We appreciate the similarities between people and value their differences.
We support social justice and equality of opportunity for all.
We encourage the resolution of conflict through peaceful means.
We support the creation of sustainable solutions to problems relating to our impact upon each other and the natural environment.
Our educational principles have a direct link to our four Peace Education Content Areas, on which all of our programmes are based.
Content Areas
In CISV we have four "Peace Education Content Areas" which are explored in our programmes. 
CISV activities and programmes focus on the following four content areas. Each program individually selects a content area, and develops its own theme within the content area. Therefore, the staff, the leaders and the participants develop their activities mainly related to the camp theme, always considering the three other content areas at the same time.
Changes this year...
Until 2021, CISV International would put a spotlight on one of our four peace education content areas, rotating through them all over a cycle of four years. In 2021-22, CISV agreed that we will not focus specifically on one, but instead encourage the incorporation of all.
This year we've decided is the year of "Inclusion and Anti-Discrimination". We see inclusion and anti-discrimination as a priority in our organization and want to achieve this in a holistic and coordinated approach through various measures. This will not be achieved in a year, but our focus in the near term is progressive improvement.
Our approach of having an alternating cycle of subject areas has been very helpful, but now it's time to better reflect the world around us by becoming more focused and giving ourselves the flexibility to react to specific events. The four peace-related "Content Areas" listed above remain in our programs as an educational tool, but not as an organizational focus.
Building Global Friendship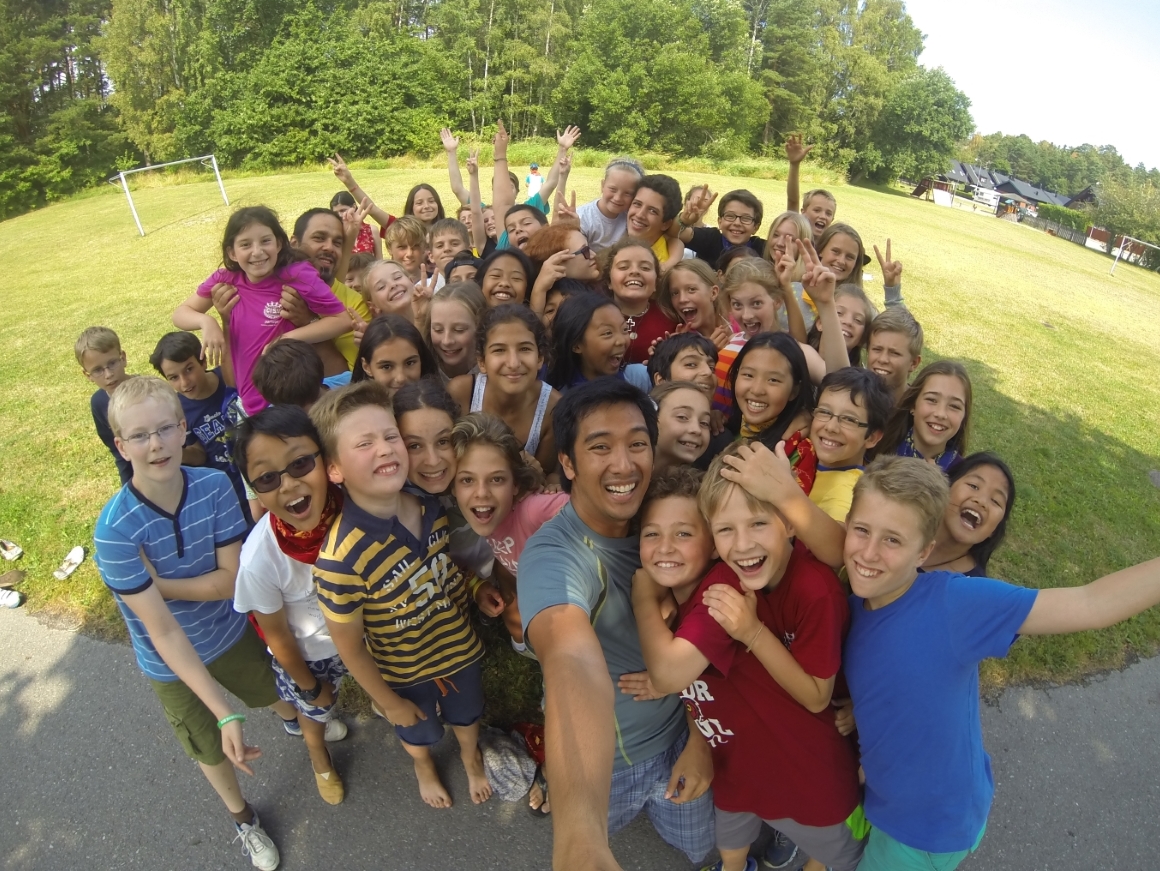 The possibility of becoming friends with people of different backgrounds and life experiences is an essential part of CISV peace education. The situations on our programs encourage us to consciously consider and question our own attitudes and values. In this way, we are expanding our view of the world, increasing our self-awareness and being more aware of the needs of others. CISV is confident that promoting friendships between people of different nationalities, genders, age groups, appearances, cultures and classes is an essential building block for peace.
CISV participants make friends around the world to learn from each other and take positive action to a more just and peaceful world.